The paintball game is also a dangerous and painful game that may hurt you. So you need some gear in the game to play safely, and this gear ensures your win. People who are not regular players and play the game only for fun may get the gear from another person, such as their friends. But if you are a regular player, you should have your gear to play a safe game.
You can also rent the gear, but having your own is better because you play with them fearless and play better with mental satisfaction. It is also feasible that you spent only one time and can save a lot of money to pay in rent.
But it does not mean that you should go and purchase any of the gear as per the storekeeper's recommendations. You should make a wise selection and only buy the necessary gear because unnecessary gear increases your burden and affects your performance.
What are the essential gears you need for a paintball?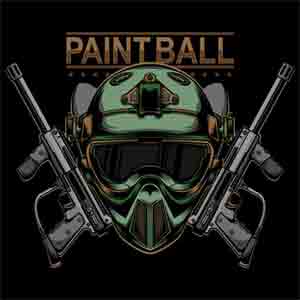 The following list of some essential gear for paintball will ensure your safety and good performance in the game.
Paintball Gun
The first gear that is necessary to have with you during a game is a paintball gun. A paintball gun plays a major role in the game, so you must buy the right paint gun for yourself. You may find various entry-level guns, but these guns will not support you much during the game.
Once you have chosen the right paintball gun for you, it will improve your performance and ensure your safety. The Tippmann TPN series guns are one of the best paintball guns.
You have more budgets to buy the gun; then Planet Eclipse ETHA guns are a good choice for you. But it depends on you want the kind of gun that is suitable for you, check here.
Paintball Mask
There is a great risk for your eyes and face during the game, so you will need a mask to protect your face and your eyes from any damage. You will find many mask varieties, but you should buy a mask that is fit for you.
You can get thermal lens masks; these masks help you to see things clearly; it also removes the fogging and makes your vision clearer. Your face and eyes are the most sensitive part, and it also needs great care, so only get a good quality mask, which ensures great safety for you.
Paintball hopper
To hit your target accurately, you will also need a paintball hopper to set on the top of your gun. If you own the entry-level hoppers, these hoppers will make your target shooting shaky, which may miss the target. Try to get the hoppers with more gravity to ensure the right shooting. If you want a better hopper, hoppers with small motors are also good choices because they make your shooting more reliable.
Paintball Air tank
You will also need a CO2 tank for creating high pressure while shooting. You can also choose HPA. Most of the guns operate on HPA, but some guns also use Co2.
Other gear
You will also need some other gear such as wear long shirts and pants which cover your body and ensure better security. You will also need a paintball swab, which will help you to clean the barrel of your gun.
Final Thoughts:
A paintball game provides great fun, but it also needs some necessary gear to make it good for you to play safely and with good performance. You will need a paintball gun, paintball mask, paintball hopper, paintball air tank, long clothes, paintball swab, and others for the paintball game.