Roughages are feeds consisting mostly of plant and plant parts, which contain at least 18 percent crude fiber. Pasture grass and hay are the most economical and popular types of roughage, although roughage is also present in grains and supplements. Types of hay include legumes, grasses, and cereal grains.
Roughage Requirements
Performance horses generally require 1.6 – 2.3 tons of hay per year. This averages out to approximately 1% of their body weight per day. (The feed requirements of a foal are considerably less, only ½ % of body weight). To determine a horse's body weight multiply its heart girth times 2, times its body length and divide by 330. If this figure works out to 900 pounds, the horse will require 9 pounds of hay per day. This amount may vary depending on the horse's access to good pasture and the amount of work required from the horse every day. To discover furthermore information about horses roughage, you have to check out site.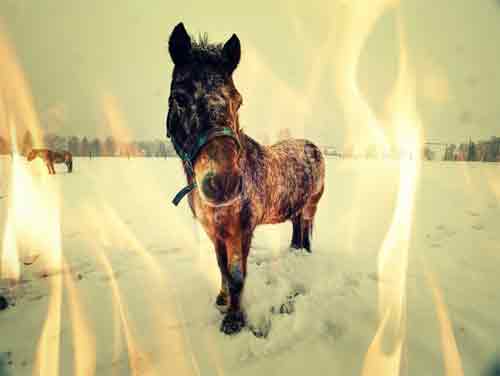 Pasture Grass
Nutrients vary with the type of grass, time of year, and geographic regions. Research the pasture in your area so it can be cultivated to meet the proper nutrient level for your horse. As grass matures, its nutrient content decreases. Generally, pasture that is a mix of grasses and legumes is ideal. Also, consider whether the pasture is for grazing only, or if it will be used for riding as well. Some grasses are more durable than others are.
Remove manure regularly to reduce the parasite population. However, properly applied composted manure, along with other organic byproducts, enhances the soil quality of grazing lands by increasing organic content and supplying valuable nutrients.
Characteristics of Good Hay
Good quality hay will have a high leaf to stem ratio, has a fresh smell and appearance, is free of weeds, dirt and trash, and has a natural bright green color. Hay should be checked before being offered to a horse to be sure that it is mold and dust free, especially if has been stored for a long period.
Nutrition and Digestibility
Many factors affect the growth and production of hay and of hay quality itself. Some of these factors are geographical region, rainfall, sunlight exposure, and soil fertility. Harvest time and maturity of the crop determines the nutritional value and digestibility of the hay. High quality hay provides more nutrients and is less likely to cause impaction colic. Although hay harvested in the spring is digested easier than other cuttings, the third cutting in the fall contains the greatest amount of nutrition.