In this article, we will discuss the benefits and drawbacks of 3D printing. In addition to highlighting the advantages of 3D printing, we'll also discuss how much it costs, how long it takes to print, and what materials are used to create 3D prints. Hopefully, by the end of this article, you'll have a better idea of when to use a 3D printing service.
Disadvantages of 3D printing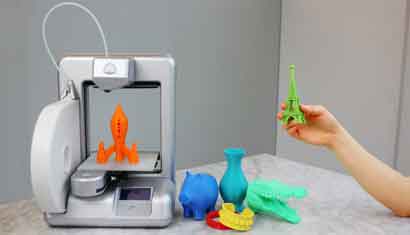 Using a 3D printing service has several advantages over traditional manufacturing processes. Using a 3D printer can eliminate the need to store large inventory or ship parts long distances. Furthermore, 3D printing can greatly reduce costs and labor hours, as there are no steps involved in the design process. On the downside, 3D printing services can also reduce manufacturing jobs. Since 3D printer manufacturers and operators are required to make up for the jobs that are lost during manufacturing, some manufacturers may not find this option beneficial.
One of the biggest advantages of 3D printing is its ability to create products of all shapes and sizes. In addition to this, it is possible to create intricate shapes. This technology allows for faster production, reducing costs, and enhancing innovation. The only limitations are the imagination and budget. It is important to understand the benefits and disadvantages of 3D printing before using it. For instance, the benefits of using 3D printing are many, and it is essential to consider the drawbacks before deciding to use one.
Cost of 3D printing
When you use a 3D printing service, you must factor in the costs of the materials and the time you spend. While it is true that using a 3D printer is not expensive, it is worth considering how much it will cost to maintain it. For example, if you're using a FDM printer, the maintenance costs can add up to $500. However, if you want to reduce the cost of 3D printing, you may want to consider hollowing out your model. This will result in less material being used than a solid model.
One of the biggest factors that affect the cost of 3D printing is the model size. The bigger the model, the longer it will take to print it. Additionally, the infill rate of the model is a determining factor. This rate can vary from 10% to 100% depending on its structure, strength, and density. The usual infill rate is between 20-25%. Another factor that affects the cost of a 3D printing service is whether or not breakaway supports are necessary.
Time to print
How long does it take to 3D print a model? The answer depends on multiple factors, including the type of material used, size of the model, and post-processing. The more complex and detailed a model is, the longer it will take to print. Unfortunately, the number of factors affecting the time it takes to 3D print is not always easy to predict. Here are some things to consider when choosing a 3D printing service:
The time it takes to print a 3D model is determined by several factors, including the volume of the model. Hollow objects print faster than solid ones, since the nozzle of the 3D printer would need to travel around the entire object. However, the time to print a part can be significantly shorter for smaller parts. To get an accurate estimate, ask the service provider. The timetable provided is an estimate.
Materials used in 3D printing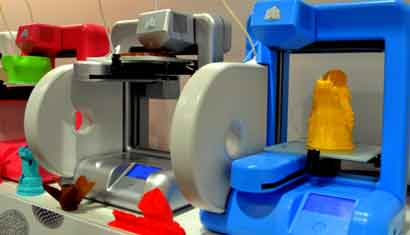 There are a variety of materials available for 3D printing, and choosing the right one will depend on your goals and budget. The best materials are biodegradable, sourced from natural sources, and offer a high level of detail. There are two primary types of PLA plastic: soft PLA and hard PLA. Both are eco-friendly and expected to dominate the 3D printing industry in the coming years. However, hard PLA is more durable and suitable for a broader range of products.
Conclusion:
Stainless steel and titanium are the strongest metals used in 3D printing. These materials are also resistant to heat and chemicals, and are relatively inexpensive. For end-use parts, titanium 64 3D printing uses Direct Metal Laser Sintering (DMLS) technology. Plant-based resin is an eco-friendly alternative to SLA printers, and is inexpensive and odor-free. Both of these materials are highly durable and provide vibrant colors.