The American Board of Occupational Health Nurses provides two different certification programs. There is the standard Certified Occupational Health Nurse plus the Specialist category for applicants with additional educational qualifications.
The first is the COHN certification. This requires no education except a current RN license. However, all candidates must have either 3000 hours of nursing work in occupational health over the past 5 years or completion of a certificate program in occupational health nursing.
The second type of certification is the COHN-S (Certified Occupational Health Nurse – Specialist). Unlike the standard certification, specialists must have at least a bachelor's degree to get certified. They must also have either 3000 hours in occupation health nursing over the past 5 years, a completion of an occupational health nursing certificate program, or a graduate degree with a concentration in occupational health. Read this to find out new information about health nurse certification.
Below, you will see links to the handbooks for each occupational-nurse certification. Each one has its own book, so pick the right book based on your qualifications. Download these for additional information. The key points are condensed in this article for the sake of convenience.
A Word About COHN Exam References: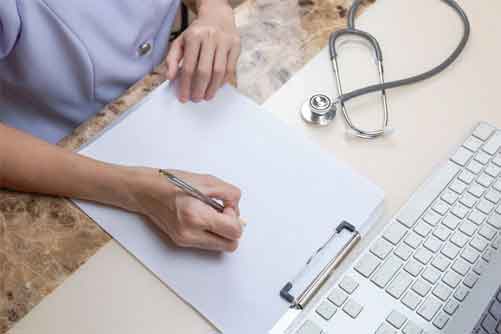 You can find a list of references for the COHN and COHN-S exams in each handbook. But the list is extremely large and would make it difficult to prepare for the exam. If you buy any of these textbooks, start out with the main textbook. For example, the AAOHN Core Curriculum Study Guide would be a good one to put at the top of your list.
Now, once you have studied the main reference materials, you can take a COHN practice test to see where you are at in terms of preparation. Test takers for both the COHN and COHN-S can get the CSAT, which is the Certification Self Assessment Test. As of July 2011, the price is $50 for this set of COHN practice questions.
Fees:
There is an application fee of $125. Make sure you are eligible to take the test. This fee is nonrefundable. There is a separate $350 exam fee. These fee amounts are the same for both the COHN and COHN-S. A few months ago, the Workplace Relations Ministers' Council agreed for uniform laws on Occupational Health and Safety in Australia. These new laws will apply to all Australian territories and will do away with varied OHS laws that are currently in place. The WRMC has asked the Safe Work Australia Council to begin drafting the model OHS management systems and laws in accordance with its decisions.

The WRMC agreed that the primary duty should not be limited to the workplace and has emphasized that the scope of the primary duty of care must not go beyond OHS so that it applies to areas of general public safety.

Using a voluntary standard as a model, develop a safety management system using the plan-do-act methodology. This will provide discrete measures and move your program from gray to a more black and white one.